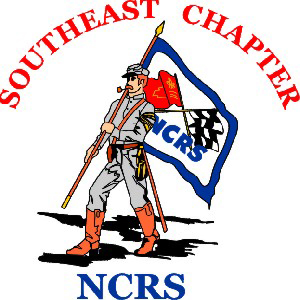 Established in 1982, the NCRS – Southeast Chapter now serves over 200 Corvette enthusiasts throughout the Southeast states. Our members represent Alabama, Georgia, Tennessee, Kentucky, the Carolina's, Florida, Mississippi and Virginia.
Our mission is one dedicated to the restoration, preservation, history and enjoyment of Corvettes. Our events and activities underscore this mission and you'll find us hosting Corvette Judging events, "nuts & bolts" technical sessions, business meetings and we've even had a few social events throughout the year to provide momentum essential to get us to the next tech session.
We love our Corvettes and enjoy sharing this passion with other hobbyists, whether it's to get them on the road, replace a worn interior or bring back a barn find to its original factory status. If this sounds like that which you seek . . . drop us a note or just show up at our next event!
Here is link to a July 2021 article that expands on what NCRS is about – https://www.motortrend.com/features/2021-ncrs-national-corvette-convention-roll-in-gallery/
---
NCRS Southeast Chapter